How can You implement an ERP system for efficient business process management?
Microsoft has compiled a 5 step guide that will help you assess whether your company needs an ERP system, as well as explains what actions are required to choose and implement this system according to the needs of your business.
What is ERP?
ERP is an abbreviation for Enterprise Resource Planning. It is a company resource management system that allows you to integrate all the business essentials in a single location, efficiently control and plan financial, warehouse, manufacturing, trade, customer service and personnel processes, as well as provides real-time data, the required reports and access to statistics.
What do our Customers say about the ERP system?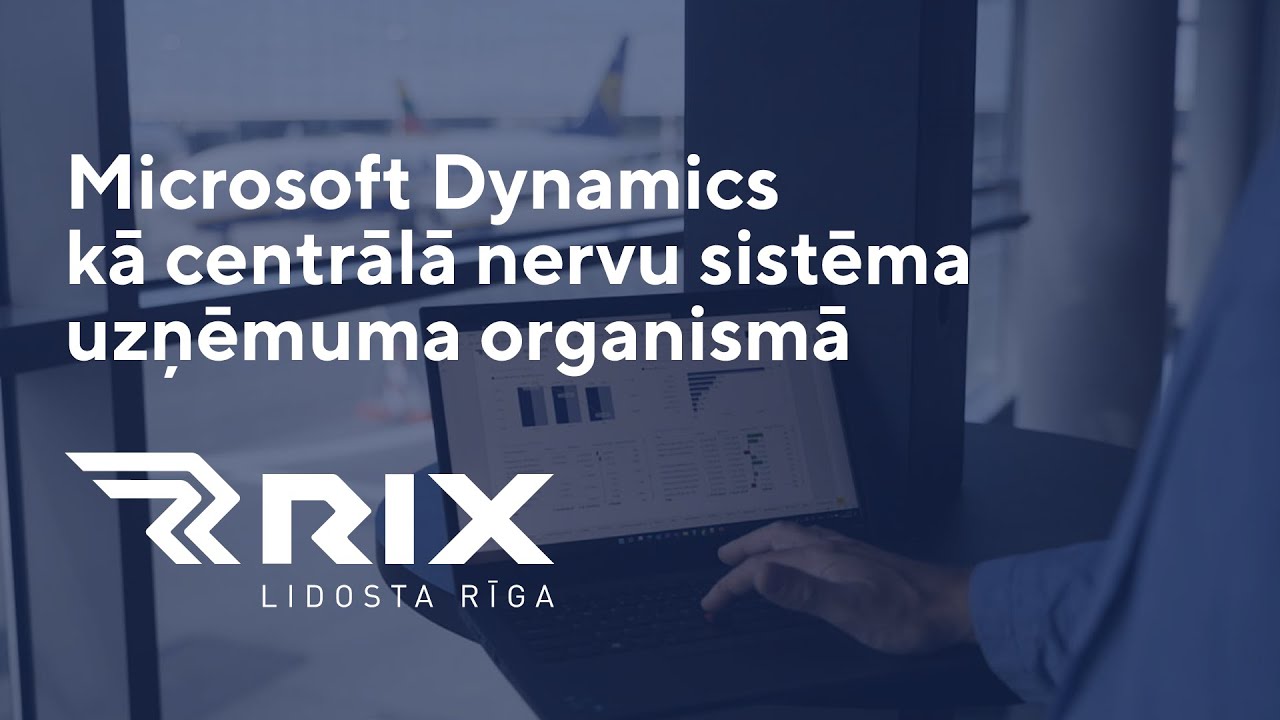 The Riga Airport organization aptly compares Microsoft Dynamics 365 with the central nervous system or blood circulation in an organism that allows automating various actions, integrating several systems in a single location and facilitating the work of many company employees. You can read the full customer experience story HERE.
How to know which ERP solution to choose for effective business process management?
5 steps that will help You
1. DETERMINE the limitations of the existing system
The most frequently found signs that indicate that it is time to change the existing system:
- cannot handle a large volume data flow
- ensures operation in only one country
- mistakes of manually entering data
- lacking functionality
- lacking access to real-time data
- maintaining the system is too costly

2. ASSESS what functions the ERP system will have to provide for each of the business processes:
- finances and accounting
- sales and customer management
- procurement and warehousing
- manufacturing and resource planning
- trade and services
- salary accounting and personnel


3. LEARN what a modern ERP system can offer:
Signs that indicate the suitability of the system:
- it develops along with the company
- cooperates with other systems
- improves productivity
- improves customer service
- provides support in HR management
- an indispensable tool for the accountant
- improves the procurement process
- allows monitoring warehouse operations
- allows making long-term decisions

4. CREATE the system implementation plan:
- compile a list of the functions your require
- consult experts to find out more
- assess the company budget
- collect information about others who have implemented ERP


5. CHOOSE a partner you can trust who understands the needs of your business:
It is important that the solution implementer:
- understands the sector
- studies the details
- relates to the feelings of the system user
- can provide training
- is open to questions and ideas
- shares their experience and know-how